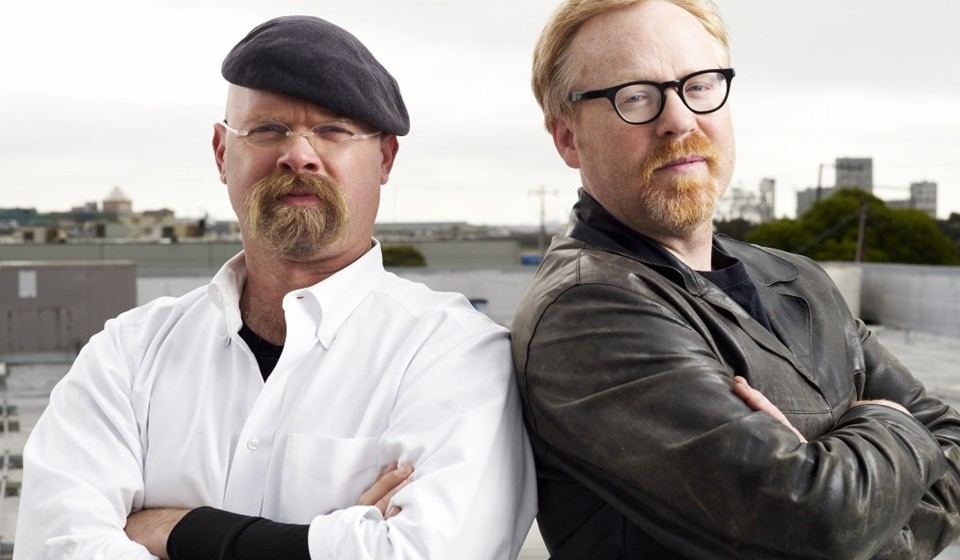 Millions of people remember when the Mythbusters made an entire cement truck virtually disappear with explosives during an episode of their show. Millions more remember poor Grant testing seasickness cures in a chair designed to produce nausea for what seemed like hours. These episodes, and many more, introduced people to a world of science that they never knew existed. Now, sadly, that journey is coming to an end.
The Mythbusters final season will premiere January 9. The show will continue on its quest to investigate iconic moments in television and movies and urban legends during its final season. During its run, the topics have included everything from Batman's tools to whether ducks' quacks echo. The topics of the final episodes have not been revealed, but they are sure to include plenty of explosions, a long time staple of the show.
Hosts Adam Savage and Jamie Hyneman have starred in the show since its premiere episode in 2003. Hyneman was actually the one who pitched the idea to Discovery. The M7 Build Team, comprised of Kari Byron, Tory Belleci, and Grant Imahara (along with several others throughout the years), was introduced in subsequent seasons.
Seth Rogen, James Cameron, Aaron Paul, Vince Gilligan, Sophia Bush have all guest starred on the show, along with many more celebrities. Many of the stars appeared in episodes related to movies they appeared in. Numerous scientists and government officials have also guest starred on the show. President Obama was a guest star back in 2010.
Mythbusters was one of the first shows to harness the power of the internet to increase the popularity of the show. Fans were asked to submit myths online that the show could explore. Fans could also submit issues they had with the testing used to examine the myths, resulting in a number of shows were previous myths were revisited and retested.
Mythbusters is Discovery Channel's longest-running series. The series has logged 248 episodes, 2950 experiments, 1050 myths, and 900 explosions throughout its run. The series was nominated for an Emmy an astounding seven times. Discovery reported that the Mythbusters library will be moving over to Discovery's sister network in 2016.
So what is in the future for the Mythbusters? Savage and Hyneman are reportedly involved with a spy drama project in development at CBS based on their personal experience. The duo is reported to be executive producers for the show.