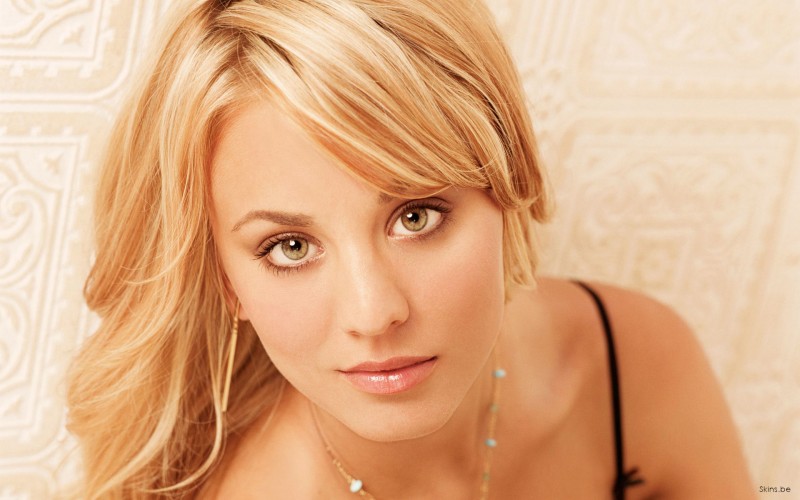 Kaley Cuoco may have just realized that her divorce from estranged husband Ryan Sweeting will be more difficult than first thought. The popular actress has reportedly been served with papers from her husband's attorney that he will be seeking spousal support despite the signing of a prenuptial agreement before their marriage. Kaley Cuoco is estimated to be worth about $45 million, while her husband has an estimated net worth of about $2 million.
"The Big Bang Theory" star, 29, married Sweeting, a professional tennis player, after a whirlwind romance, tying the knot on New Year's Eve, 2013. Cuoco told Cosmopolitan in April 2014, "I admit it happened fast, but that's who I am. When we met, I knew he was the one." A source close to the actress told Us Weekly, "It's only been three months but she knows Ryan is the one. When you know, you know." They married in a lavish ceremony on a ranch in southern California.
In September, Cuoco announced she was divorcing Sweeting after less than two years of marriage. A statement from her rep said, "Kaley Cuoco and Ryan Sweeting have mutually decided to end their marriage. They ask for privacy at this time. No further statement will be issued regarding this matter." Her divorce documents revealed the couple had signed a prenuptial agreement. The exact amount of spousal support requested has not been disclosed. The couple have no children together.
Cuoco attempted to shut down speculation she and her husband were having marriage problems in the months leading up to their split. Prior to the announcement of their separation, Cuoco removed all photos of Sweeting from her social media accounts and Sweeting similarly removed photos from his Instagram account and disabled his Facebook page. The pair last attended a public event together on September 10.
Since her split from Sweeting, Kaley Cuoco has been rumored to be dating her Big Bang Theory co-star, former boyfriend and on-screen husband, Johnny Galecki, 40, whom she previously dated for two years. Some even speculated that her relationship with Galecki was responsible for the demise of her marriage. However, both Cuoco and Galecki have taken to social media claiming that their relationship is just a friendship. Cuoco posted a photo of her and Galecki giving each other a fist bump on Instagram on Oct. 14, while he posted similar friendly photos on his Instagram the same day.