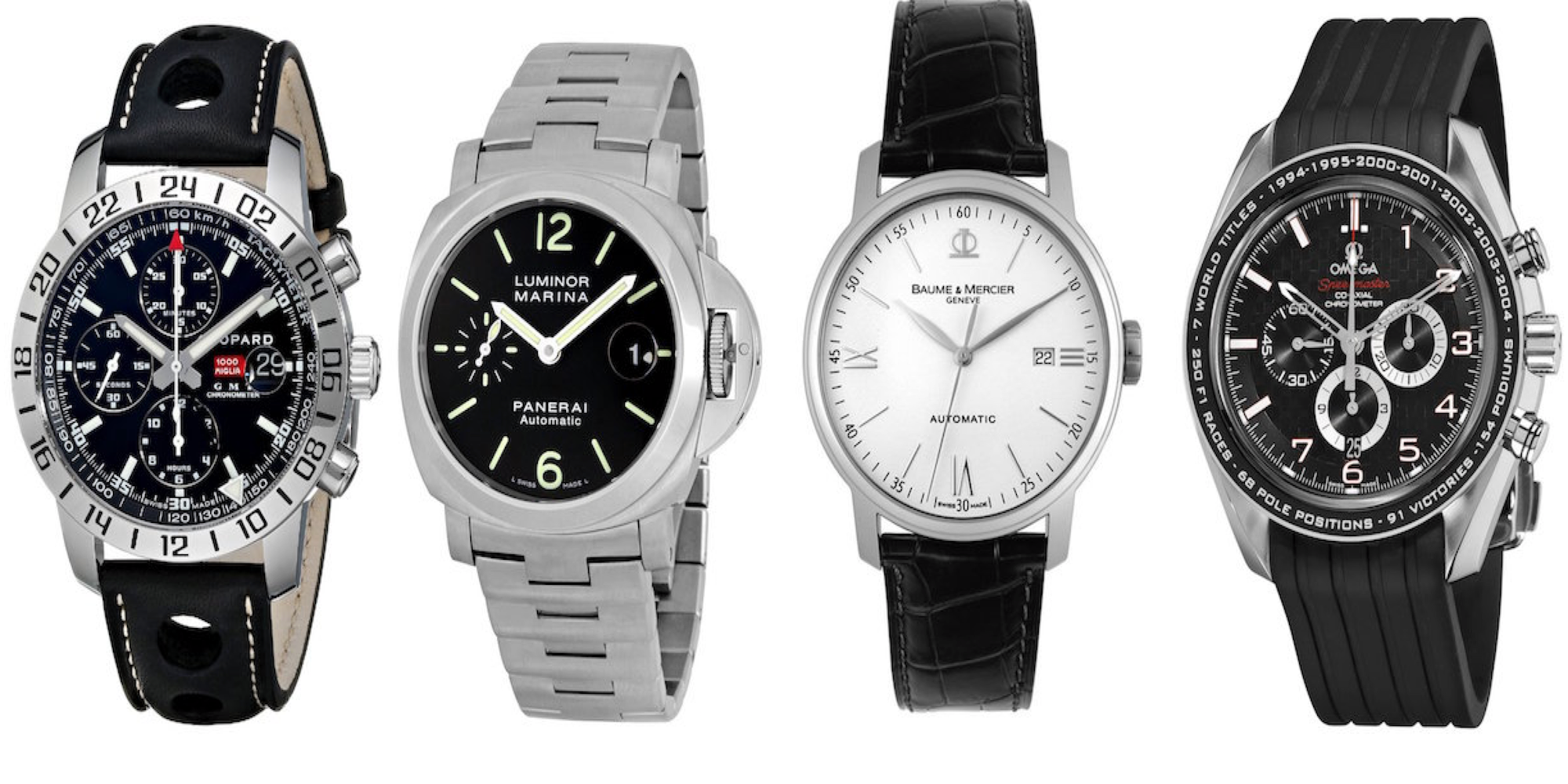 When it comes to shopping for watches, men are just as choosy as women. On days like today when online shoppers are giving away huge discounts on some of the best brands, men are sure going to stay online and shop for that favorite watch with a huge saving. What's more, Citizen, Invicta, and Casio are some of the brands on sale as the wait is finally over. Here are some best deals on some popular men watches.
Citizen Watches Rule On Amazon
The AT4010-50E Titanium Dress Watch from Citizen is the envy of most men and at a super saving of $217.50 it can be bought on Amazon. Even retailers like Wal-Mart and Target have 20-30% off on this product. An anti-reflective sapphire dial window and a double push button folding clasp of this imported analog watch make a good buy. Titanium is the main material, and the dial is textured and has blue contrasts. The chronograph watch has a calendar, five time zones that are radio controlled, alarm and a power reserve indicator.
[ps_prices]
Next is the 6981 Pro Diver Collection Chronograph Watch by Invicta that has a whopping $643 off and costs just $152 on Amazon and is available in a similar range on Wal-Mart too.
There are not many retailers offering a discount on this one, but it is definitely a steal. A sleek black and gold stainless steel watch with a Polyurethane band, this one has an analog display. A crystal dial window and water resistance makes this sports watch handy even while swimming and snorkeling.
Sports Watches
The EF503D- 1AV Edifice Casio watch in stainless steel is priced on Amazon for $89.99 while Wal-Mart offers it at $91.99. This sports watch has chronograph sub-dials and a stainless steel bracelet.
The analog display and mineral crystal dial window are other features along with date window, screw-lock case, and a 12-hour registry stopwatch.
Last but not the least is the Salvatore Ferragamo FF3150014 1898 sports watch that is offered at a $700 off on Amazon. Selling at $800.47 on Amazon, it is available at a 20% discount on Wal-Mart. A white dial, a green aluminum bezel, anti-reflective sapphire dial window are features of this stainless steel watch with an analog display. It is water resistant but not recommended for scuba diving.