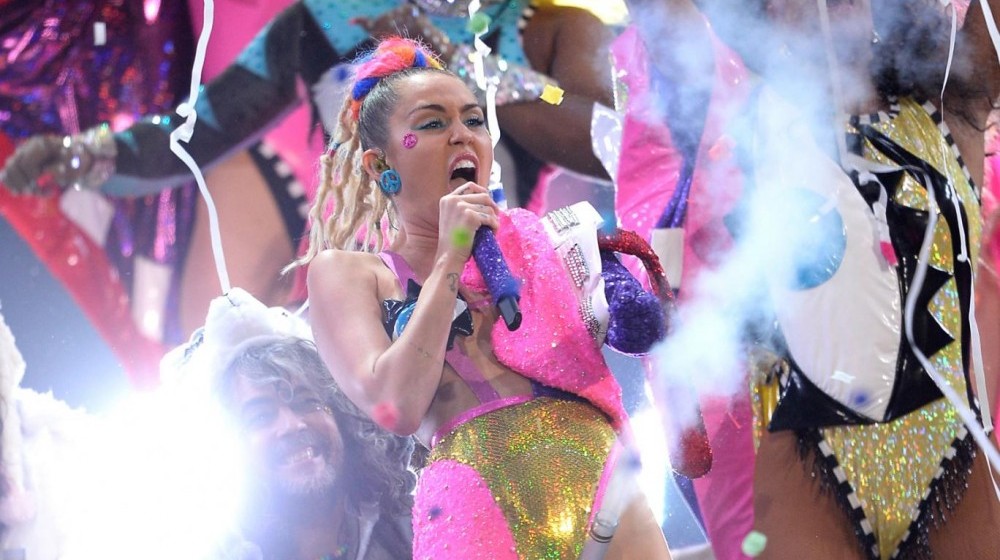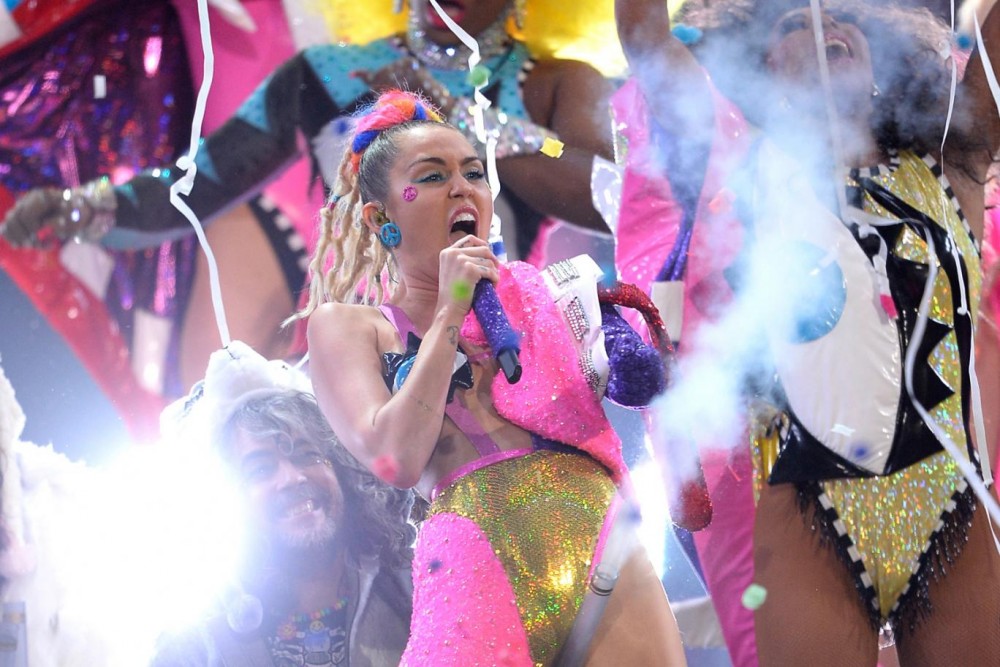 Would you shed your clothes for a concert? That's what Miley Cyrus is requesting of the audience of her upcoming naked concert with the Flaming Lips'. During the concert, the singer plans to be completely nude. The members of the Flaming Lips' have agreed to be nude as well. To attend the show, the audience members must also lose the clothing.
Wayne Coyne, the Flaming Lips' front man, confirmed plans for the naked concert on Instagram. The image accompanying the announcement was a split image of Cyrus and the band members seemingly unclothed. They won't be the first artists to get naked for a concert. The Red Hot Chili Peppers and Erykah Badu have also performed unclothed.
The Instagram announcement also revealed that white stuff that apparently looks like milk will be spewed everywhere during the concert. Portions of the concert will be filmed for Cyrus's upcoming video for her "Milky Milky Milk" single.
Nudity has not appeared to be a problem for Miley Cyrus for quite some time now. The popular "Wrecking Ball" singer is well-known for posting racy photos online. She also flashed her nipples during her hosting stint at the 2015 MTV Video Music Awards.
Cyrus and Coyne formerly collaborated on the NSFW "Superfreak" music video. They have also collaborated on multiple songs, including a cover of the Beatles "Lucy In The Sky With Diamonds. The best friends sport matching tattoos in honor of Cyrus's late dog, Floyd.
Despite their strong friendship, Cyrus says that there is nothing sexual about her relationship with Coyne. She previously told the New York Times, " I am 100 percent in love with Wayne and Wayne is in love with me, but it's nothing sexual in any way." There is a 31-year age difference between the 53-year-old rocker and the 22-year-old singer.
The date, time, and location for the naked concert have not yet been announced, but many believe that it will occur during Cyrus and the Flaming Lips' upcoming six-date club tour kicking off in Chicago on November 19. Cyrus revealed the concert tour with the Flaming Lips' earlier this month on The Tonight Show.
The tour will also come to Detroit, Washington DC, New York, Philadelphia, and Boston during its run. The tour is in support of her new album, "Miley Cyrus and Her Dead Petz," which is available to stream online for free.