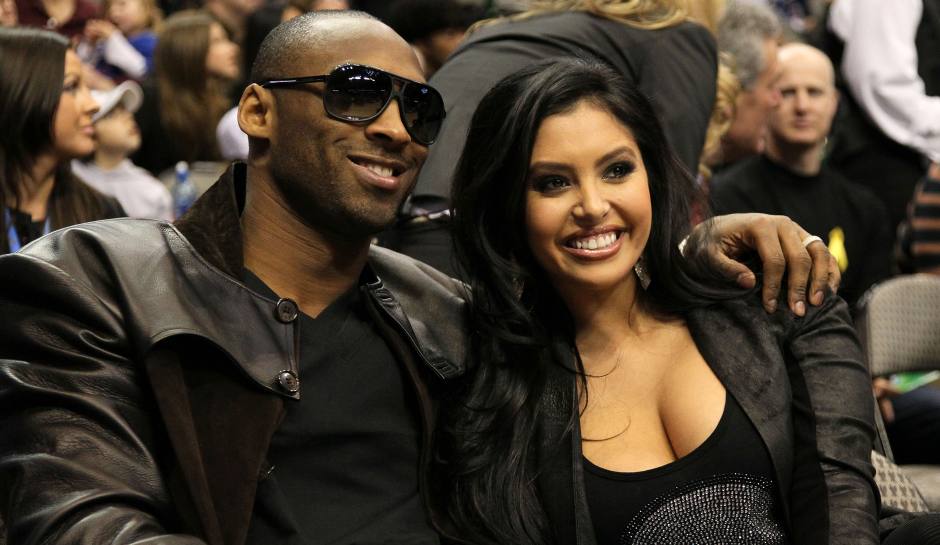 Vannesa Bryant, wife of NBA legend Kobe Bryant, has announced on Instagram that she is pregnant with her third female child.
The 34-year-old's Instagram post, which for some unexplained reason has been taken down, reads, "Beyond blessed and excited to share that we are expecting our third baby girl!!! #blessed #babymamba #thankful,"
As aforementioned, the Bryant couple currently has two daughters together,  Natalia Diamante Bryant and Gianna Maria-Onore Bryant.
As far as Kobe is concerned, he is expected to attend tomorrow's much anticipated ESPY awards, where he will be presented with the Icon Award by pop singer and Hollywood star Justin Timberlake.
Bryant had became the primary sports news object during April, when he played his last game of his record-breaking 20-year career for the Los Angeles Laker.
Despite a relatively poor season for both him and the team, Bryant, 36, did offer the audience an outstanding performance, scoring nearly 70 points and the Lakers winning the game in the last minute.
For Bryant, the way his last game went down resembled the ambitious ending of a children's fairytale.
Furthermore, Bryant, who is known to maintain a low profile over the course of his career, shared a heartful message to his fans after the final game was over, which marked the end of an era for the NBA and basketball worldwide.
His tweet read,
"Last night was the final chapter to an incredible story. I walk away at peace knowing my love for the game & this city will never be broken."
On a less relevant note, Tim Duncan, 40, of San Antonio Spurs, has just announced that he is retiring from professional basketball as well. Duncan started his journey in the NBA back in 1997, one year after Kobe was drafted.
The last big player from the mid-90s era that is still active, is Kevin Garnett, 40, who has renewed his contract for one additional year.
Via: Sports Illustrated