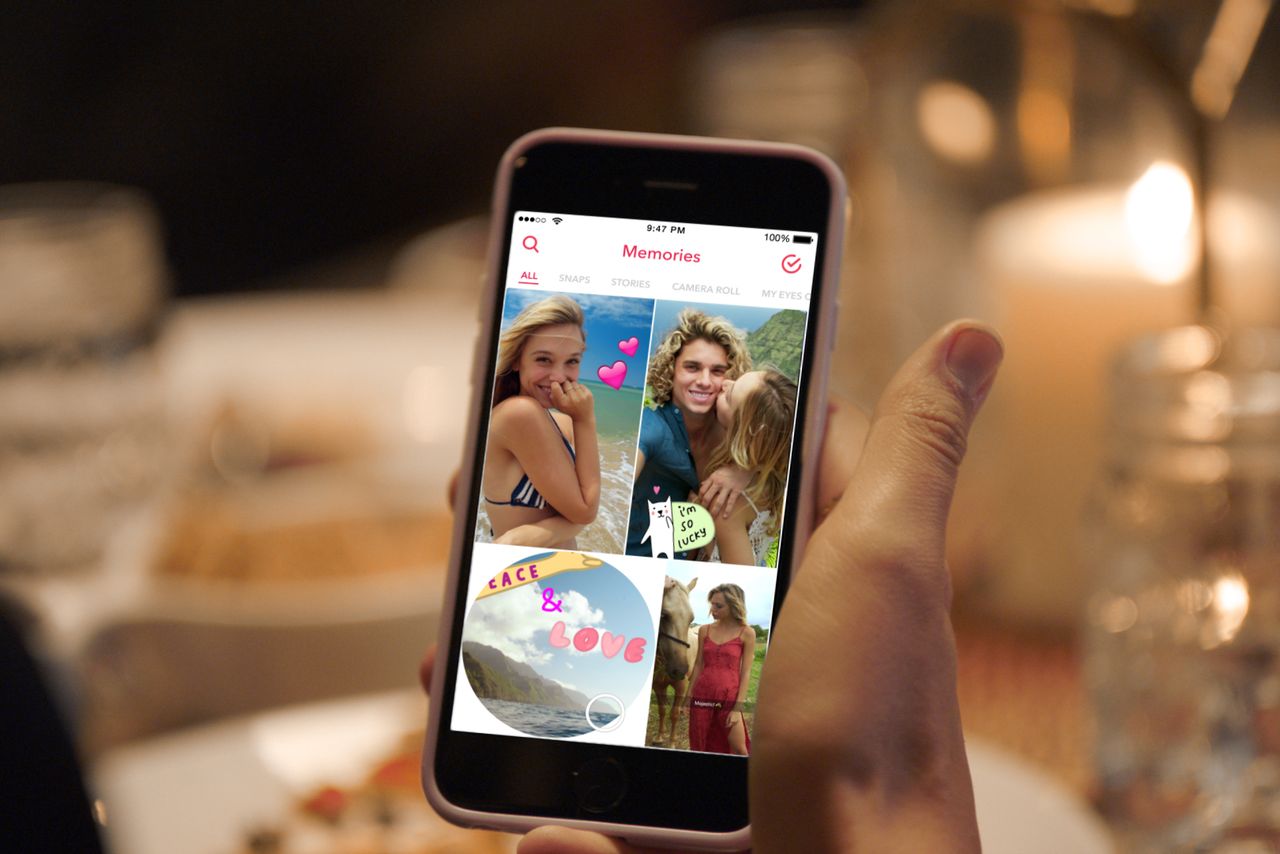 Snapchat, the popular photo and video messaging social network, has just released a new update that allows users to save snaps on their smartphones and tablets.
The company's key selling point is based on the fact that photos or videos that users send to each other don't last longer than a minute, though it seems Snapchat has taken a sudden turn around with the new addition.
Memories, as the new feature is called, allows users to save their own Snaps or Stories to their devices, but they would have to enable the particular option before sending them to friends.
Snapchat mentioned in its respective blog post,
"Memories is a new way to save Snaps and Stories on Snapchat. It's a personal collection of your favorite moments that lives below the Camera screen. You can use Memories to create new Stories from Snaps you've taken, or even combine different Stories into a longer narrative! It's fun to celebrate an anniversary or birthday by finding a new few old Snaps and stringing them together into a new Story."
The procedure to save a snap is very simple; all the user has to do is  tap the new save button on the lower left-hand side of the screen before sharing it with their friends. From then on, the photo or video is stored solely within the app, where you can access it and the rest of the saved photos by swiping up from the Camera.
The Verge notes that rectangular posts are individual Snaps, while Stories are tagged with a circular shape.
Furthermore, Snapchat has integrated Memories with a genuinely advanced searching system. Users can find a specific Snap based on time and the location where it was taken. Thanks to object recognition search, you can also look for a Snap or Story based on an element that makes it stand out, such as the 'sea', or the 'sunset'.
If you type 'sunset', all photos featuring the sunset will be displayed.
When it comes to Snaps that users wants to keep to themselves, there is an option dubbed 'My Eyes Only', allowing to lock a Snap or Story by flagging it with the particular feature.
To receive the update, open up your device's application store, look for Snapchat and hit the update button.
Source: Snapchat blog