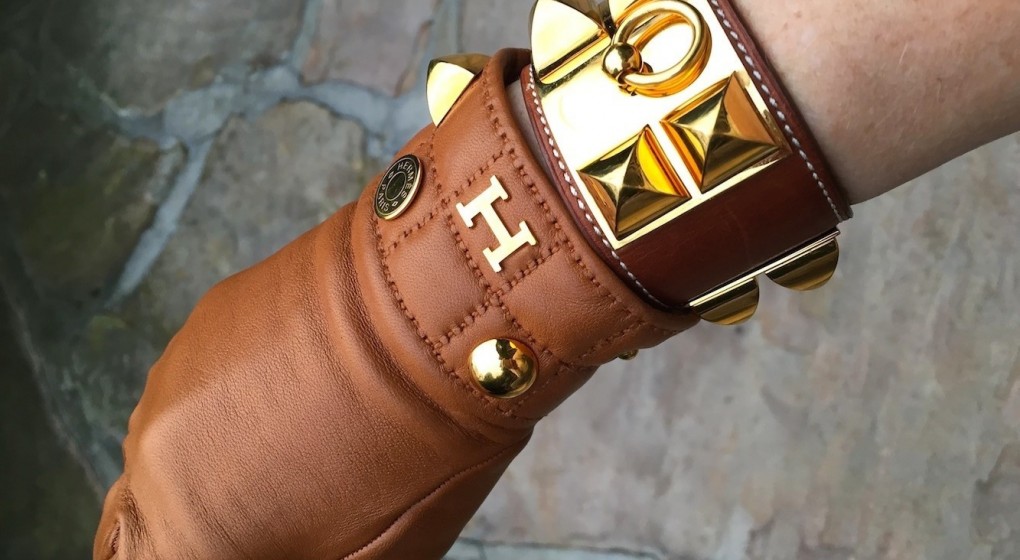 The fall fashion shows were showcasing fashionable gloves this year, showing that the hand-warmers are making a comeback in the world of fashion. At the Boss, Tracy Reese, and Band of Outsiders fashion shows, fashionable gloves were paired with business clothing to show just how fashionable these items can be. Oscar de la Renta and Tayna Taylor showed new designs for gloves meant to be worn with evening wear. If gloves are a fashion style that intrigues you, here are some rules for wearing gloves fashionably this fall.
No Mittens
No adult should be out and about wearing mittens. Mittens are not an appropriate style for grown-ups.
Fitting Gloves
Gloves are only fashionable if they fit properly. The gloves should fit the length of the fingers without appearing too short or hanging loose at the fingertips.
Picking Plain Gloves
Plain gloves are more interesting with details and a noticeable texture. Make sure the texture of the gloves doesn't clash with the texture of your outfit.
Complementary Colored Gloves
When choosing fashionable gloves to go with an outfit, choose complementary colored gloves instead of matching colors exactly. This creates a more dramatic look and makes the gloves more noticeable.
Day Gloves
Gloves worn during the day should only be worn outdoors. When indoors, the gloves should be removed for etiquette's sake.
Evening Gloves
Fashionable gloves for evening wear generally come in two colors, black and white, and are made of shiny fabrics like satin or silk. Shiny gloves should only be worn for evening events.
Jewelry
Watches and rings are typically worn under the gloves, not over them. Bracelets are the only jewelry worn over gloves.
Replacing Gloves
Fashionable gloves should be replaced if they have any snags or frayed threads protruding from them. Snags and frayed threads weaken the structure of the gloves and ruins their appearance.
Shaking Hands
Shaking hands with gloves is tricky. If wearing day gloves, it is polite to remove the gloves before shaking hands. Evening gloves can remain on when shaking hands, unless you are shaking hands with a head of state.
Eating With Gloves
Gloves should be taken off whenever you are eating. Proper etiquette advises that the gloves should be placed on your lap under your napkin during meals.
Dancing With Gloves
It is considered impolite to dance with a partner with your gloves on. The gloves can be placed inside a handbag or laid neatly at your place at the table until you return from the dance floor.