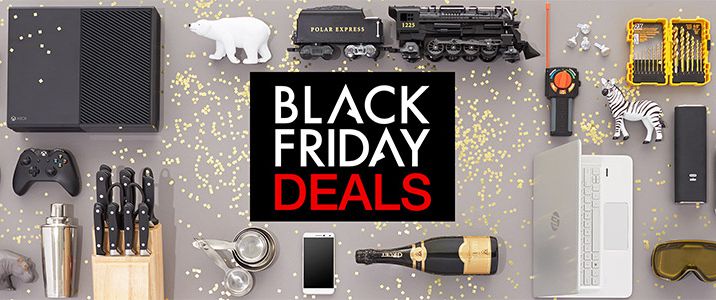 Black Friday brings a whole load of incredible bargains, but it will be good to know which offer is on the board and where. Black Friday is just approaching, and bargain hunters across the country and abroad would be hunting for deals and offers.
Year after year this annual shopping bonanza has been a huge hit in the United States. Now consumers pan borders can also avail these discounts more UK retailers get in on the fun and games.
Expectations are running high, and consumer buying sentiments will be at their highest. It is predicted that bonanza hunters will be spending at a whopping rate of £12,000 a second on the day itself. More than a billion pounds will be spent on deals, offers and bargains on a varied range of articles from electronics to clothes to kitchen appliances.
Amazon is offering the best Black Friday deals and offers on jewelers, clothes, video games and laptops. You can also get the best Curry's Black Friday deals that include offers on kitchen and domestic electrical appliances.
Black Friday is an American custom and happens the day after Thanksgiving every year. Massive discounts are offered on products en masse in an attempt to capitalize on the festive mood when buying sentiments are at their highest. Retailers across the UK have also jumped on the bandwagon and are trying their best to woo consumers in the festive season.
How the name Black Friday appeared is unclear. Many businesses will detail their profits in black ink and hence the name. Whatever is the genesis of the name Black Friday; many shops see the biggest profits of the year on Black Friday.
Retail Outlets in the US open their doors as early as 5 am. Many deals can be availed online when the deals go live at midnight. Things can get nasty and otherwise rational; mild-mannered shoppers are harried by bargain hunters leading to fights and breakouts. Of course, all the melee can be avoided if you buy online.